Drs. Jeffrey and Ginger Foddrell and Dr. Jenni Pfeffer are committed to continuing education and to giving their patients the most up-to-date natural health care available. They frequently attend post-graduate seminars on topics such as: Chiropractic, Neurology, Sports Injuries, Orthopedics and Exercise Physiology.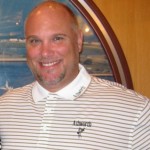 Dr. Jeffrey Foddrell has always held a belief that God designed us to be healthy. Physical, chemical, and emotional stresses rob us of that potential, and he believes that chiropractic is uniquely able to offer a drug- and surgery-free solution to many health problems.
Dr. Jeff received his Bachelor of Arts degree from the University of North Carolina – Chapel Hill and his Doctor of Chiropractic degree from Parker College of Chiropractic. He is currently taking postgraduate education courses in the areas of chiropractic sports physician as well as nutrition and neurology.
His interests include playing golf and spending time with his wife and two children.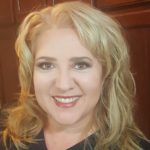 Dr. Ginger Foddrell has received help from Chiropractic in her own life. She suffered with headaches from the age of 3. It wasn't until she received Chiropractic care that the headaches disappeared. Benefiting from Chiropractic herself, she wants to give others the same health care and help she has received.
Dr. Ginger received her Bachelor of Science degree from Freed-Hardeman University in Henderson, Tennessee. She then went on to receive her Doctorate from Parker College of Chiropractic. After receiving her Doctorate, she completed 280 hours in Rehabilitation of the Spine.
Dr. Ginger's interests include reading, photography and playing with her children.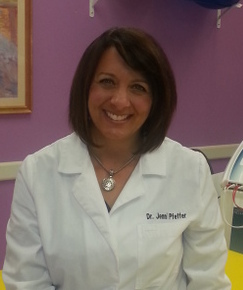 Dr. Jeannette (Jenni) Pfeffer, PT, DPT
became our
Physical Therapist
in October of 2013. Dr. Jenni graduated from Virginia Tech University with a Bachelors of Science degree in Marketing. She then went on to obtain her Masters Degree and Doctorate Degree in Physical Therapy from Virginia Commonwealth University.
She has worked in the healthcare field since 1997 and has extensive experience with neurology and orthopedics with patients of all ages. Dr. Jenni now specializes in developing individual plans for dysfunction of the spine, orthopedic and sports-related injuries as well as post-surgical rehabilitation. She uses a variety of treatment techniques including manual therapy, muscle energy techniques, therapeutic exercise and neuromuscular re-education to return the patient to full function.
In her spare time, she enjoys traveling with her family, running, yoga and reading.
Angela Compton, LPTA has always had an interest in physical therapy. She started volunteering in physical therapy clinics at the age of 16 to gain knowledge in the field. She earned a Bachelor of Science in Exercise Science and Sport Heath Education in 2007 and an Associates of Applied Science in Physical Therapist Assistant in 2009 from Jefferson College of Health Sciences. She has worked in various settings including inpatient rehab, nursing home, home health, outpatient and aquatics. Her focus has always been on patient care and returning a patient to a better quality of life. In her spare time she enjoys spending time with her family, cooking and exercising.
Emily Atwood, LPTA graduated from James Madison University with a Bachelors degree in Kinesiology: Exercise Science in 2014 and went on to earn an Associates of Applied Science in Physical Therapist Assistant in 2017 from Jefferson College of Health Sciences. She has been able to work in many settings, varying from inpatient rehab, acute care and outpatient facilities. She has been interested in sports and involved with sports medicine from an early age and thrives on solving the puzzles of the body to allow people to get back to feeling happy and healthy. In her spare time, she enjoys staying active, traveling and spending time with family and friends.
Wilma Langeveld, CMT is a naive of the Netherlands. She is passionate about her work and offers a holistic approach to healing. She has experience with many techniques with a list to include: Reike, Bowen, Lymph Drainage, cupping, reflexology, body talk, trigger point, deep tissue, prenatal massage, and fibro massage. Along with these many tools she has also worked as a personal trainer and has an extensive physical therapy background. She has been practicing for 20+ years and has helped many people with many types of conditions. She loves to give patients things they can do at home to aid in their recovery. In her free time she is always continuing to increase her dept of knowledge.
Melody Bett, CMT graduated with an associates degree in massage therapy, and has been board and state certified for the past 8 years. She has experience in a variety of techniques including swedish, reflexology, deep tissue, craniosacral, and many others. She loves aiding her clients in achieving a healthy body and relaxed mind. Her interests, when not improving her technique, include yoga, writing poetry, and spending time with animals.
Joy came to us in July 2011 as a patient and July 2014 as the office manager. She spent 20 years in the telecommunications industry in wireless and IT securities and has a fascination of how the body works. She has a master's degree in accounting from Strayer University and when she isn't in the office she is coaching girls volleyball, SCUBA diving, or waiting patiently for her rescue bullmastiff, Spanky, to sit.
Jennifer joined our practice in October of 2009. She is the friendly face you will first see when you enter our clinic. She has a love for obstacle course racing and playing in the mud. When not racing she loves visiting local farmers markets and spending time outside with her husband and kids.
Sally joined Better Bodies Chiropractic as our Accounts Manager in April 2008. She worked 30
years for the Federal Government in the financial arena as well as for several small businesses. Sally has attended many seminars on insurance billing during her time with us to keep abreast of the ever changing rules in our field.
When not working on your billing and insurance needs, Sally enjoys volunteering at her church (Southwest Church of Christ), traveling with her puppy to see her family and going to movies.
Renee is a Chiropractic Assistant at our practice. She joined Better Bodies Chiropractic's staff in February 2009.
Renee loves people and enjoys the interaction with patients. She hopes to make their days better by coming in contact with her.
Outside of work, she loves working in her yard, teaching Sunday School and singing in the choir at her church (Lyndale Baptist Church).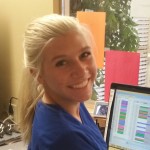 Kylie is a local high student. Her interest include math, science, and history. Kylie is very involved in various high school organizations including FCCLA and is currently serving as the chapter's president. Kylie enjoys spending time with her family and her dogs and cats.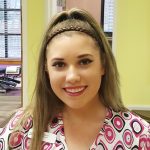 Gwen is a Chiropractic Assistant you always see with a smile on. She loves chatting with patients and helping them schedule their appointments. She is a student who's favorite subject is English. When she is not working or studying she loves playing golf and riding horses.
Hunter joined our practice January of 2017 as a Chiropractic Assistant. Hunter is a student who enjoys Mission trips in the summer. He always shows great compassion toward people and you will always see him helping a patient in the office.
Our staff here at Better Bodies is dedicated to making
each patient's visit a pleasant experience !